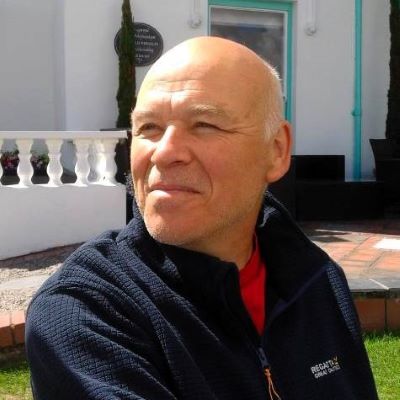 Simon Clark – praised by The Washington Post as an exponent of the 'inventive' and the 'fast-moving'.
Simon's novels, include Blood Crazy, Vampyrrhic, Darkness Demands, Stranger, Whitby Vampyrrhic, Secrets of the Dead, and the British Fantasy award-winning The Night of the Triffids, which was broadcast as a five-part drama series by BBC radio.
Weird House Press have recently issued Simon's new collection, Sherlock Holmes: A Casebook of Nightmares and Monsters, and a novel, Sherlock Holmes: Lord of Damnation.
He has also scripted audio dramas for Big Finish, including for their reboot of the apocalyptic drama, Survivors.
Simon lives in Yorkshire, England, where he can be seen roaming this legend-haunted landscape with a black and white Border Collie by the name of Mylo.
Follow the link for more information: Nailedbytheheart.com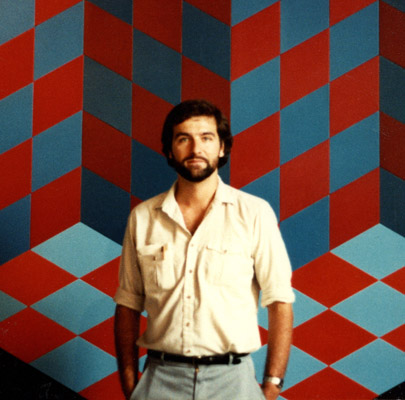 Roger Keen was born in London and attended Plymouth College of Art & Design and Bournemouth & Poole College of Art & Design, studying fine art, photography and film.
He is the author of two novels, The Empty Chair and Literary Stalker, a collection of short fiction, Triskaidekaphobia and Other Noir Tales, and the non-fiction works Man of Letters and The Mad Artist: Psychonautic Adventures in the 1970s.
Roger has also written numerous articles and reviews, appearing in magazines and websites such as Psychedelic Press, International Times, Reality Sandwich, The Digital Fix, and The Oak Tree Review.
During his career in film and TV, he has contributed to many award-winning dramas and documentaries for the BBC, ITV and Channel 4 – his programmes have won Royal Television Society, Worldfest-Houston and other awards. In addition, he makes short films and writes booklet essays for Blu-ray releases of classic weird and psychedelic movies.
Follow the link for more information: Roger Keen.com