EDGY AND TRANSGRESSIVE FICTION AND NON-FICTION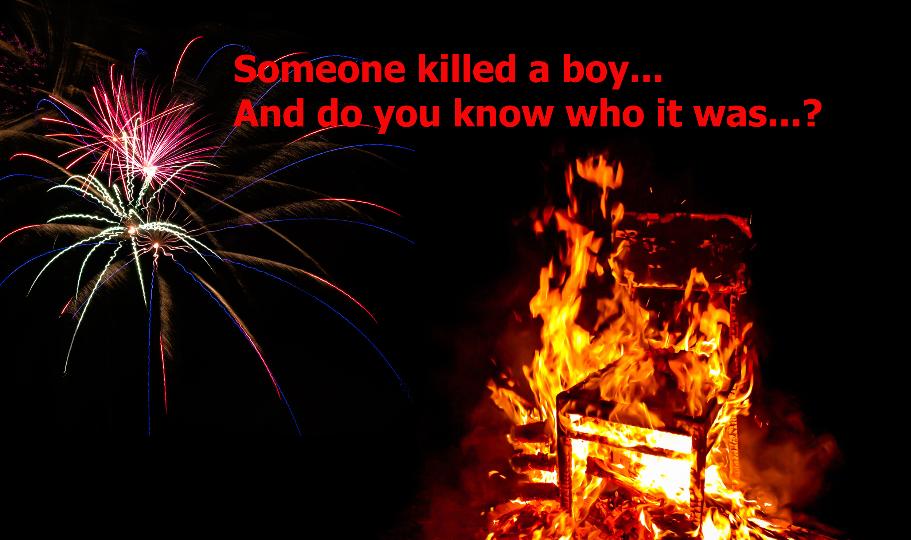 In a Bonfire Night vision, television director Steve Penhaligon sees his father, Harry, materialise in a burning chair, and soon afterwards psychotherapist Daniel places an empty chair before Steve, asking him to summon Harry for a reckoning. This uncanny, serendipitous coincidence not only starts Steve on the road to redemption, but also gives him the perfect opening for a film he is formulating, based on his own life. So he deals with the issues of a blighted childhood, a terrible marriage, drink, drugs, anxiety and depression, whilst simultaneously fashioning the material into a screenplay.
The process proves long and epic, taking Steve out of the 1980s and through the '90s, where his love life and career improve, and he gets to direct an episode of Inspector Morse, before entering the world of feature films. As his initial goals become more palpable, Steve moves towards a reconciliation with Harry and the creation of a celluloid 'fairytale of psychotherapy' to reflect the happy event. But if and when he succeeds, how true will his version of his life really be?
Roger Keen's latest novel is a blending of the genres historiographic metafiction and autofiction. It sets a personal story of psychotherapy and a troublesome father/son relationship against a carefully detailed cultural background involving British film and TV from the 1980s onwards, looking at the changes in media life, the productions, their methods and the technology involved as the Digital Age comes into being. Political change also features, as the reign of Margaret Thatcher peaks and gives way to that of John Major and eventually Tony Blair. As in Roger's previous books – The Mad Artist and Literary Stalker – the layering of narratives plays an important part, with the act of storytelling taking centre stage.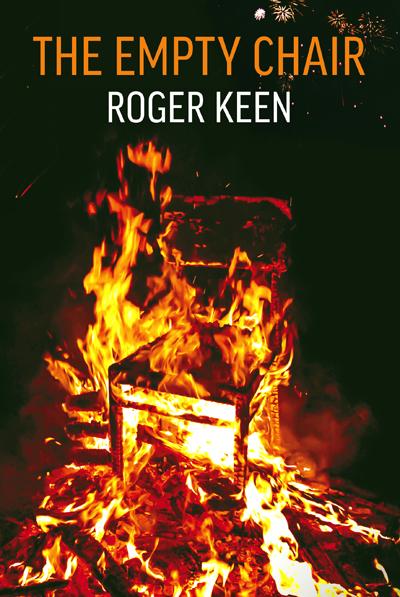 Now Available on all amazons and other online stores worldwide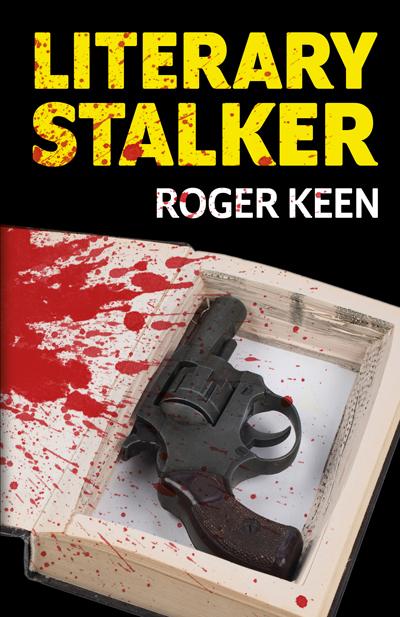 IF YOU VALUE YOUR LIFE, DON'T DARE
TO SUGGEST TO NICK CHATTERTON
THAT HE'S NOT A GOOD WRITER!
Nick is embarking on his latest crime/horror novel – a pastiche of the Vincent Price movie Theatre of Blood, where Nick draws up a hit list of his enemies in the writing world and gets his narrator to dispatch them according to the plots of classic crime and horror movies.
Top of the list is a writer who is both a superstar of the horror genre and who in Nick's reckoning has wronged him the most. Nick first met Hugh Canford-Eversleigh at a reading more than a decade ago and fell madly in love with him, interpreting their encounter as the start of a magnificent affair. Nick's feelings soon expanded into full-blown obsession, and he stalked Hugh, believing his love would eventually be returned. Nick was repeatedly rebuffed, much to his anger, but it was years later that his rage reached murderous proportions, due to an unexpected and outlandish twist of fate.
Now through his novel, The Facebook Murders, Nick is settling all his old scores, blurring the lines between autobiography and fiction – and with his obsessions reaching fever pitch, blurring the lines between writing about nasty stuff and doing nasty stuff for real.
Set within the milieu of British horror, fantasy and sci-fi writing, Roger Keen's psychological metacrime thriller continues with the literary experiments of his previous book – the novelistic memoir The Mad Artist – involving self-begetting and nested narratives looping and interfacing with one another. As a horror/crime piece with liberal amounts of violence and multifarious nods to simpatico novels and movies, it plays with ideas of genre, and in the tradition of metafiction, it's very 'nudge-wink', tongue-in-cheek and blackly comic.
"Literary Stalker works wonderfully as a genre thriller with a delightfully absurd comic edge…a clever piece of genre writing, self-aware and self-critical, but uncompromisingly entertaining. If there are any criticisms to be made about the novel, it would take a braver reviewer than me willing to risk pointing them out to the author." – Noel Megahey, The Digital Fix, Geek Life
'Suspenseful, impeccably researched, grisly, with judicious helpings of macabre humour, I relished this 'Russian doll' story-within-a-story." — Simon Clark, author of The Night of the Triffids and Vampyrrhic
"This is quite a wickedly written book where at times I just didn't know if it was a story in a story or actually happening, What I did know was there were some pretty gruesome murders all carried out with total satisfaction for Nick. I really took to this story having seen the original movies when they hit the cinema so it was even easier to imagine the scenes that Nick created in my mind. Believe me they were disturbing the first time round and it didn't change here. The author uses his obvious love and knowledge of the film industry for this book and it works extremely well." – Susan Hampson, Books From Dawn Till Dusk
"Keen could have taken the easy route and written this as a straightforward novel with a linear narrative, but Keen isn't your average writer, and his use of a story within a story multidimensional narrative is more than just a gimmick, it takes reading experience into a whole new level of cleverness." — Jim Mcleod, Ginger Nuts of Horror
Read an interview with Roger about his film career and how it influenced the novel: The Dorset Book Detective. "I find the best kind of inspiration comes from unexpected things which happen to me in life, weird and uncanny coincidences, and the kind of quirky incidents that sometimes occur that make you say: 'You just couldn't make that up."
More information here: Literary Stalker
Literary Stalker is available in paperback and Kindle on Amazon sites worldwide.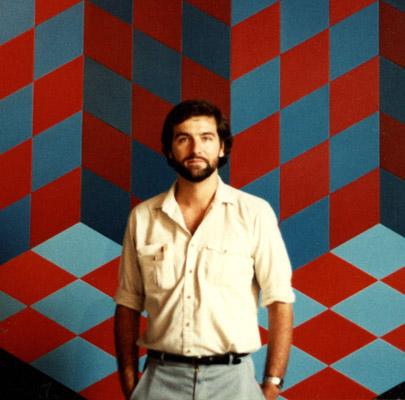 Roger Keen was born in London and attended Plymouth College of Art & Design and Bournemouth & Poole College of Art & Design, studying fine art, photography and film. Since then he has worked extensively in television, contributing to many award-winning dramas, documentaries and children's programmes for the BBC, ITV and Channel 4. His programmes have won Royal Television Society, Worldfest-Houston and other awards.
He began publishing fiction and non-fiction in the 1990s, specialising in dark short stories and articles and reviews concerning weird film and literature. He has a particular interest in the Surrealists, the Beat writers, cyberpunk and the psychedelic movement. His work has appeared in anthologies and magazines including the PsypressUK Journal, Out of the Shadows, Critical Wave, Writer's Monthly, Threads and The Third Alternative. He also contributes to websites such as Reality Sandwich, The Digital Fix, Infinity Plus and The Zone.
In 2010 Roger published The Mad Artist: Psychonautic Adventures in the 1970s, a novelistic memoir concerning his pharmo-picaresque adventures as an art student. It is both an example of psychedelic 'trip-lit' and a piece of experimental 'reality fiction', exploring the interface between autobiography, fiction and metafiction.
Follow link for more information about The Mad Artist.
Darkness visible publishing